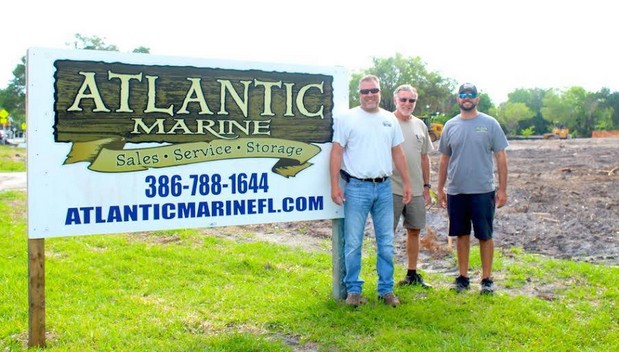 30 Apr
Ormond Beach-based BETNR Construction Becomes General Contractor
for Atlantic Marine's Second Location
Rising sales has prompted the owner of a boat dealership here to add a second location across town.
Jack Wiles, sales manager for Atlantic Marine at 5481 S. Ridgewood Ave. in Port Orange, said site work has begun on a second location, roughly two miles away at 520 Dunlawton Ave.
The new location is expected to open by year's end, said Wiles, whose son, Brad, is the dealership's owner.
"We've experienced 15 to 20 percent growth in sales in each of the last three years," Wiles said of the dealership, which sells new and used boats and is in a 4,000-square-foot building. "We just need to expand with a bigger facility. Dunlawton will also give us more exposure to heavier traffic."
The second location will consist of a 17,000-square-foot main building that has a showroom, parts department and offices as well as a 5,300-square-foot boat service building and 6,000-square-foot covered outdoor space.
The general contractor for the $1.6 million project is Ormond Beach-based BETNR Construction.
Atlantic Marine employs 10 workers. Wiles said the new location will result in creating 5-8 new jobs.